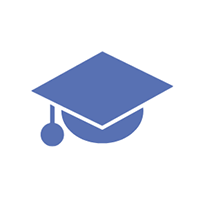 Adam T.
Private tutor in Norfolk, VA
Education
Junior Biology major at Old Dominion University
Experience
I tutored chemistry for 4 years and currently tutor students in chemistry and biology classes for science majors. I also tutor in all mathematics leading up to calculus. 1880 SAT score I love helping people; that's why I tutor. I love the "aha" moment when something finally clicks and a student GETS it. Tutoring is also a great way for me to be an active student and the best way to know something thoroughly for yourself is to teach it to someone else. I have taken 1 year of biology, 1 year of chemistry, 5 years of Spanish, math all the way up to calculus, Ecology, Evolution, Anthropology, History, Organic Chemistry, Music classes. I'm a very proficient Phlebotomist and I have executive leadership skills from within several organizations.
Availability
Saturday at any time, Sunday at any time
Can Meet
Up to 20 minutes away for no additional charge
Hobbies
I'm a musician; I sing, play harmonica and write music on piano and guitar. I'm a rugby player and I play for Old Dominion University currently. I'm a very patient teacher and I can teach people at all kinds of skill levels. I myself am the kind of student that asks endless questions in order to fully understand a subject, so in my philosophy, no student can ask too many questions or try to understand a subject too deeply! One thing that I assure is that time spent with me is focused on the student engaging in actively and efficiently learning subject material. I am a Pre-Med student, so I always learn to retain subject knowledge and I've developed a solid understanding of the different ways people can ascertain and retain information in order to make sense of complicated ideas so that they may apply concepts to problems and not just memorize information.
Show More
Inquire About This Tutor
Thanks!
Most tutors respond within 48 hours.
Feel free to contact other tutors while you wait.