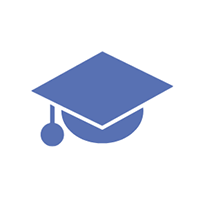 Samantha W.
Private tutor in Norfolk, VA
Education
I am currently working towards a Master of Science in Electrical and Computer Engineering; GPA: 3.75 | 4.0. I have a Bachelor of Science in Electrical Engineering; I double majored in Computer and Electrical Engineering for my bachelor's degree.
Experience
My tutoring experience comes from 1) being a volunteer tutor at SOAR Education Inc.'s after school academy at Lindenwood Elementary, where I helped 4th and 5th grade students with their homework and reading, 2) being a Lab Instructor for an undergraduate level electronics course at Old Dominion University, where I tutored my students during office hours on various electronics topics, and 3) leading study groups which consist of my peers. The courses I have taken which are directly-relevant to the list of subjects that I tutor are: English Composition; Physics; Problem Solving & Programming I & II; Intro to Technical & Scientific Writing; Pre-Calculus I & II; Calculus I, II & III; Ordinary Differential Equations, Circuit Analysis; and Probability, Statistics, & Reliability; The courses I have taken which are indirectly-relevant to the list of subjects I tutor, but have applied the knowledge gained from the courses listed above, and, therefore, helped me understand them more are: Fundamentals of Computer Engineering; Intro to UNIX for Programmers; Circuits, Signals & Linear Systems; Advanced Data Structures/Algorithms; Intro to Electrical Power; Electronic Circuits; Digital System Design; Intro to Discrete-Time Signal Processing; Intro to Software Engineering; Electromagnetics; Microcontrollers; Computer Architecture; Automatic Control Systems; Operating Systems, Optimal Estimation & Kalman Filtering; Linear Systems; Modern Control Theory; Numerical Methods in Engineering; Multivariable Control Systems; and Design & Modeling of Autonomous Robotic Systems.
Availability
Weekdays at any time, Saturday after 11AM, Sunday after 11AM
Can Meet
Up to 15 minutes away for no additional charge
Hobbies
Hobby/Habit: I Google any and, pretty much, everything. Can you blame me when information is readily available to us? I'm a curious person who tends to look up every little thing that comes to mind just because I like to learn. Interests: I love spending time with my friends and family. I love doing new things that help me learn new things.
Show More
Inquire About This Tutor
Thanks!
Most tutors respond within 48 hours.
Feel free to contact other tutors while you wait.